Token is a pop-up vending machine which offers users the opportunity to celebrate their daily connections with strangers. The machine dispenses customized tokens which can be gifted to others to express gratitude. After gifting the token, experiences can be shared with others via the Token website, where you can read about other interactions in your area.
Our concept was based on Marc Dunkelman's 
three ring model
,
where he 
outlines how Americans have begun investing more time and energy into relationships closest to them and neglecting their middle ring relationships. We noted how this was further augmented by the pandemic which caused many to decrease contact with tertiary (outer ring) relationships which are often cultivated in public spaces.
TIMELINE
   10
 Weeks
​​​​​​​
TEAM
  Anne Fernandez, Veronica Mendoza, 
Natalie O'Rourke
TOOLS  
Procreate, Illustrator, Figma, Laser Cutter
To begin, we conducted a contextual inquiry where we observed interactions in public spaces, logged our personal tertiary relationships, collected responses via questionnaire, and dug deeper into these responses through a series of interviews. After analyzing and discussing our data, we arrived at the question
"How might we celebrate our daily connections with strangers and foster the environments in which they occur?"
which became our guiding question throughout the design process. 
Now that we had narrowed down our guiding question, we began generating concepts which addressed the issue. Starting with a broad brainstorm of 60 ideas, we narrowed it down to our favourite 3 concepts.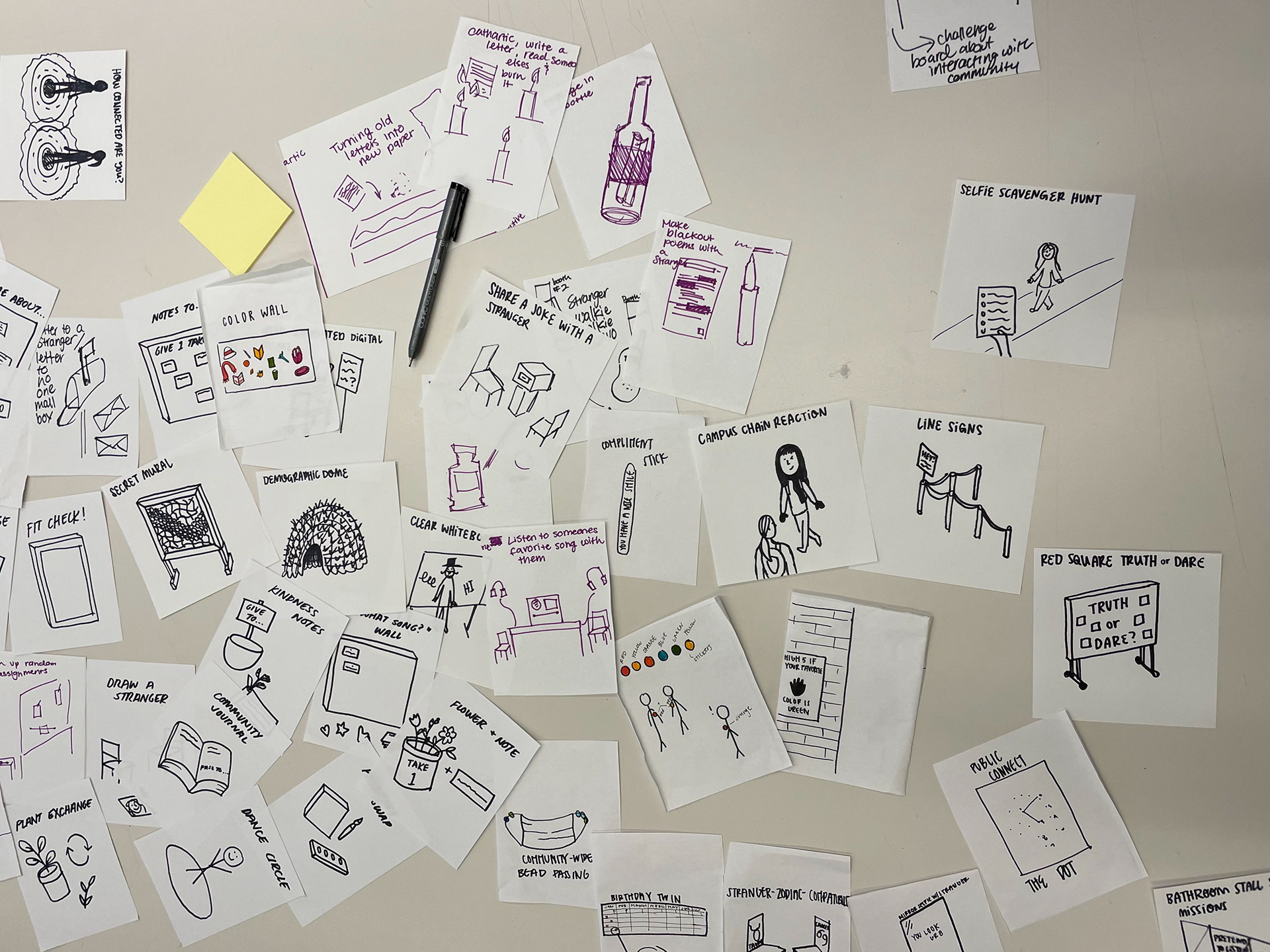 PARTICIPATORY DESIGN WORKSHOP
Based on feedback received on our three concepts, we chose to move forward with a pass-it-on style project which allows users to customize a message to share with their tertiary relationships. To help us further develop this idea, we held a design workshop in which participants were led through exercises which helped inform our design decisions.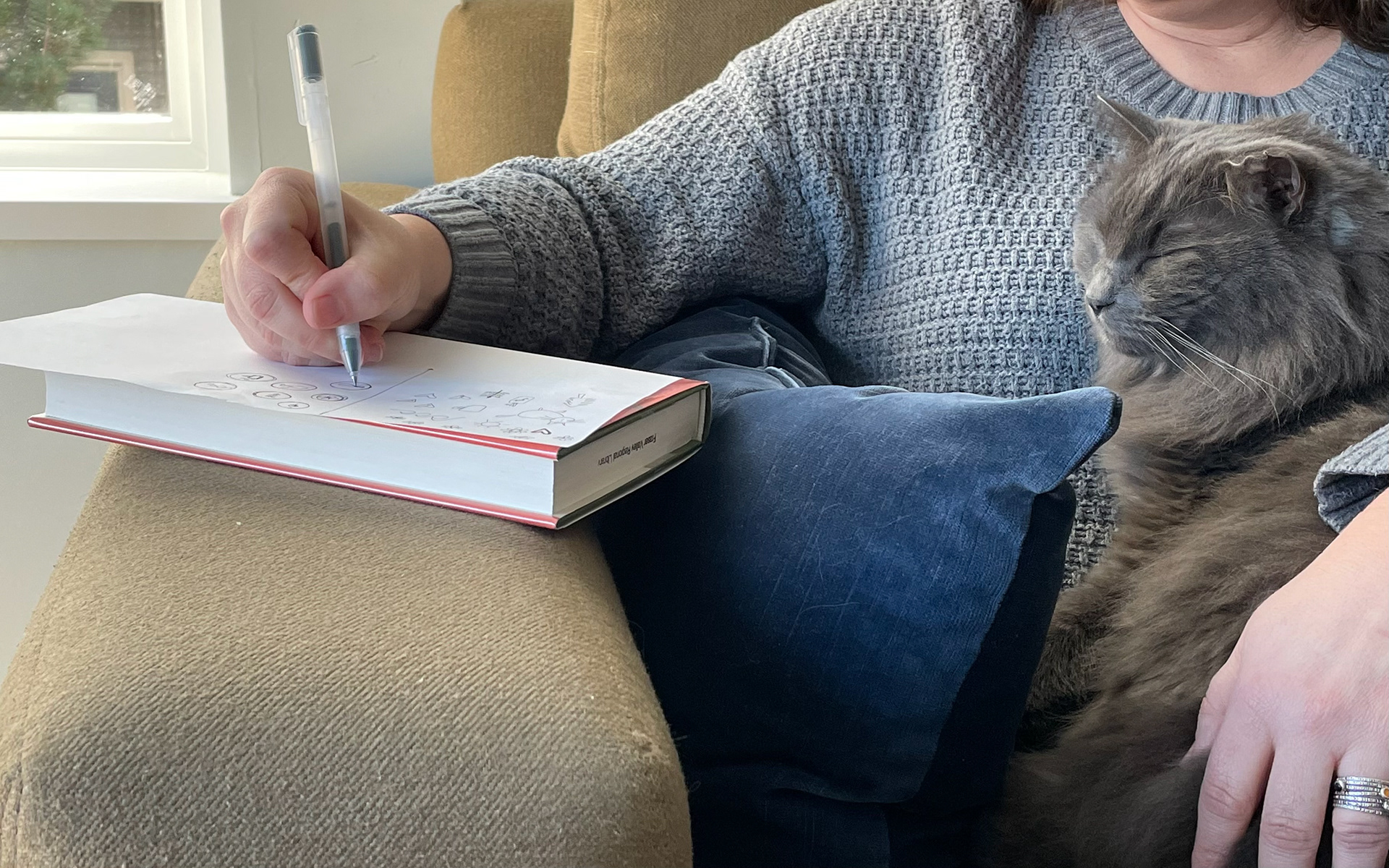 PROTOTYPING & FINAL DESIGN
After discussing our concept with participants during the workshop, we decided to imagine the concept as a vending machine which would dispense personalized tokens for users to pass on. We tested out a variety of materials and uses for the token and decided to design a keychain made from laser-cut acrylic, featuring a series of encouraging messages. We also created multiple branding directions before designing the final wrap for the machine.
We chose to highlight our final design with a
promotional video

,
which featured a speculative prototype of the vending machine, and our finished tokens.