I began designing products in 2017 when my family and I launched a small t-shirt and sticker making business. Since then, I have sold a variety of stickers, patches, prints, and more on Etsy and at local craft fairs under the name Sarah Klassen Shop.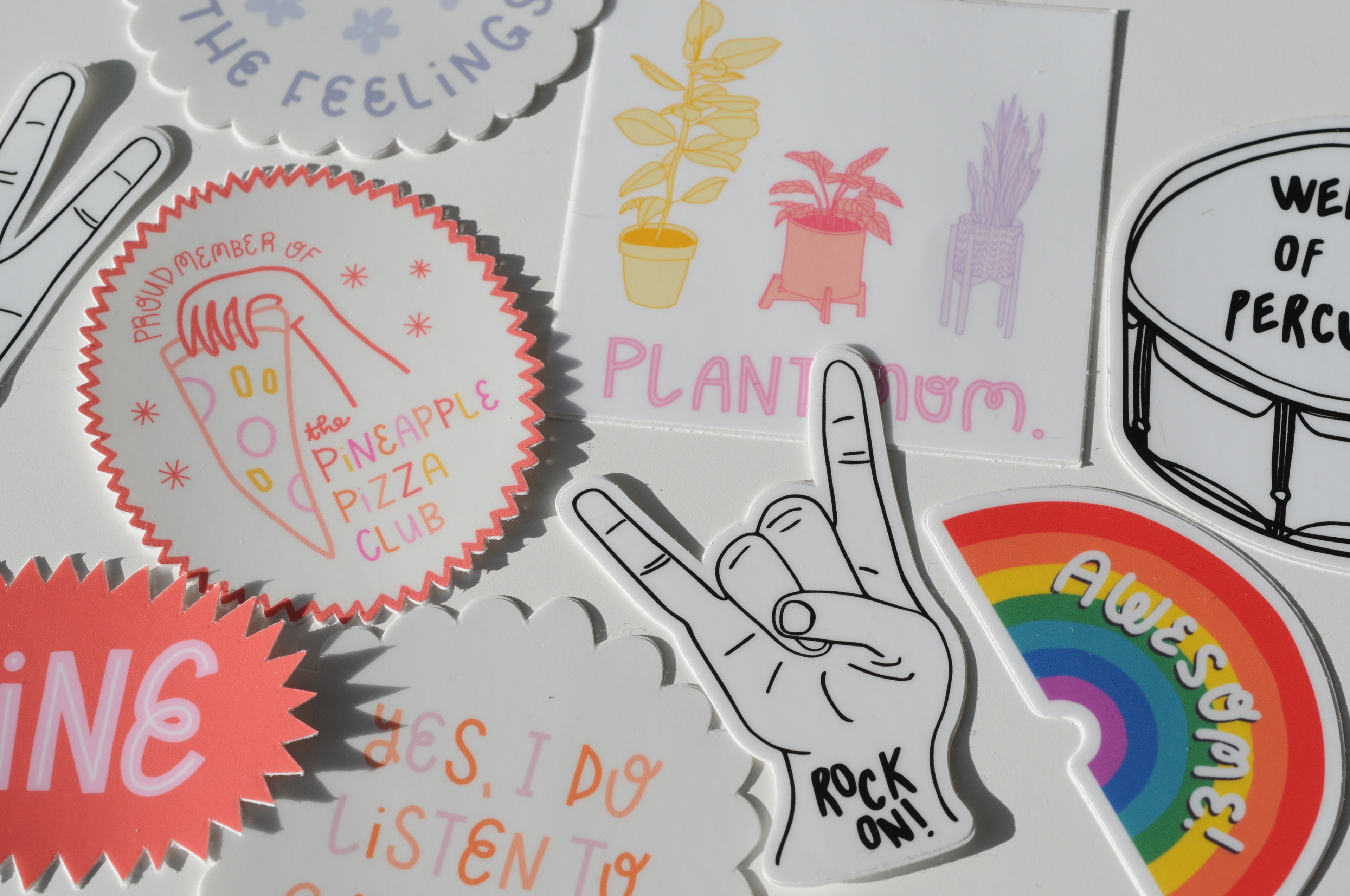 TOOLS  
Procreate, Illustrator
Using bright colors and bold typography, my products are a reflection of my personal interests or occasionally of requests from family and friends. Most of my sticker designs began as drawings in Procreate, but as my product line has expanded I have also worked using vector illustration in Adobe Illustrator, hand carving linoleum blocks, and screen printing.