Seattle ReCreative is a non-profit organization which advocates for creative reuse and art education. Their storefront in Greenwood sells a wide variety of materials donated by community members, and this symbol set was created to celebrate and showcase some of these items. Here, the symbols are shown as window decals and as stamps on a loyalty card, but they can be repurposed for a multitude of uses.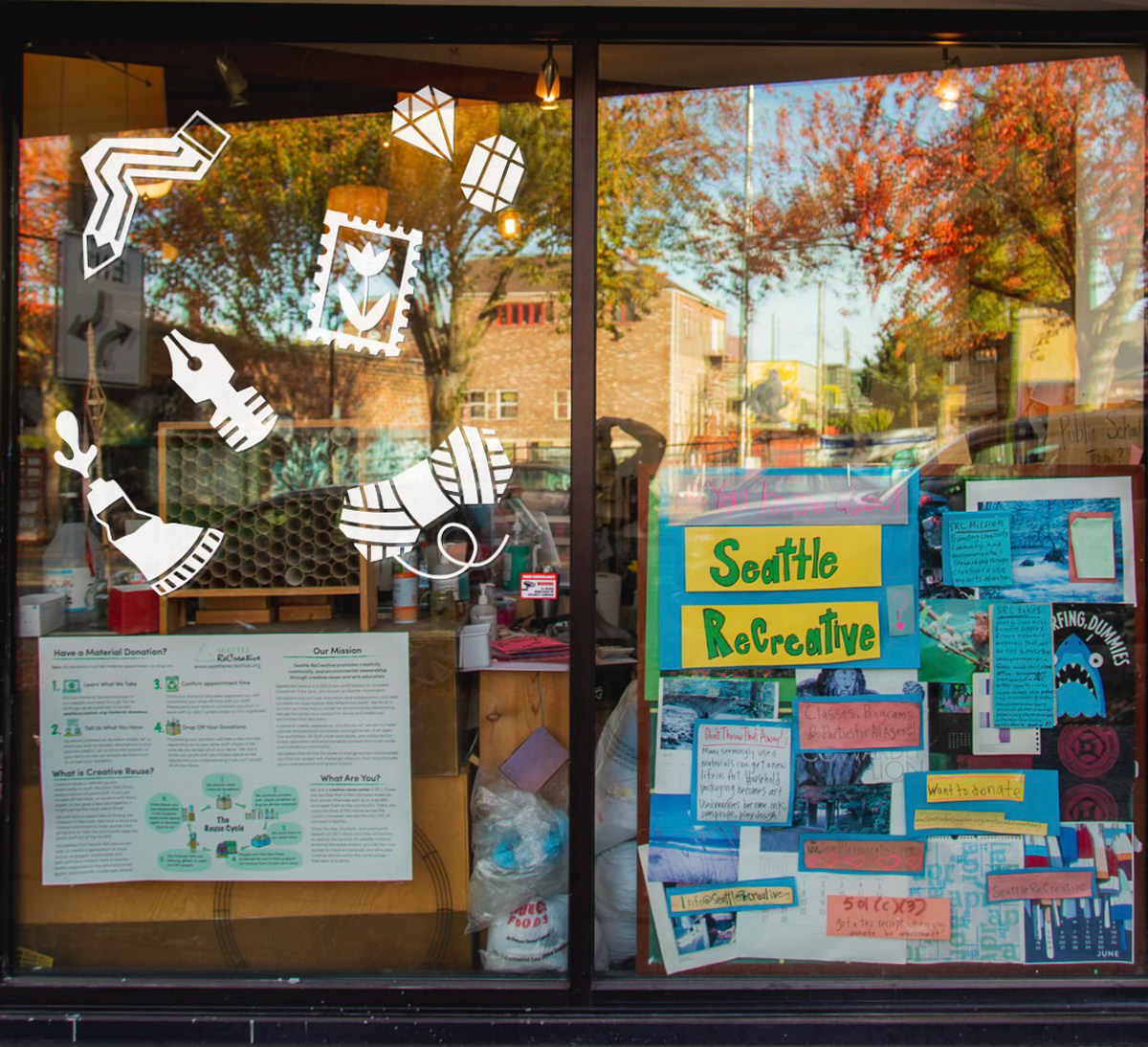 TIMELINE
5 Weeks
​​​​​​​
To begin, we visited Seattle ReCreative to gain inspiration for the symbols, and take note of which materials they had in their store. Based on what we saw, we created twelve categories into which supplies could be sorted, and sketched some initial ideas.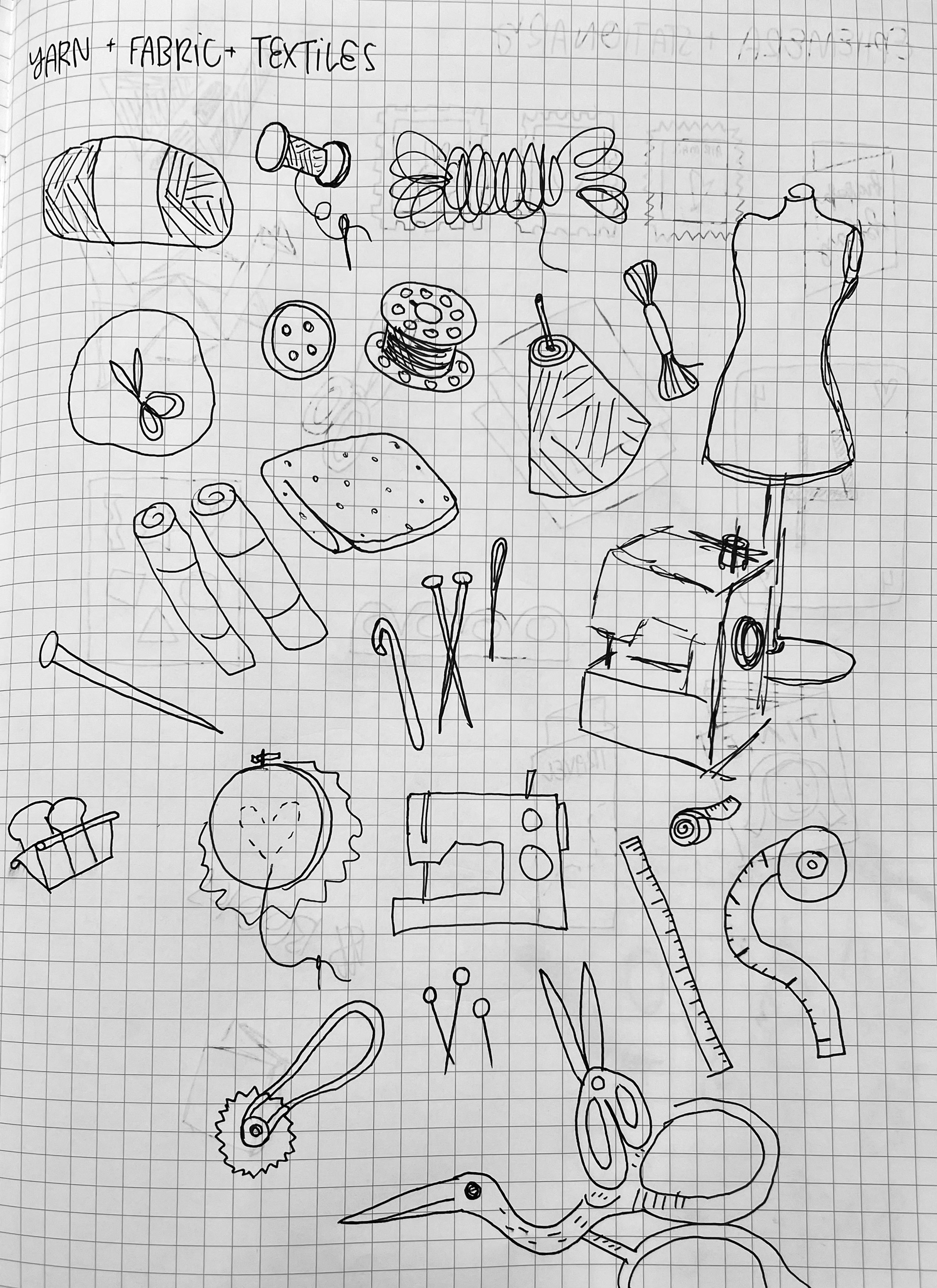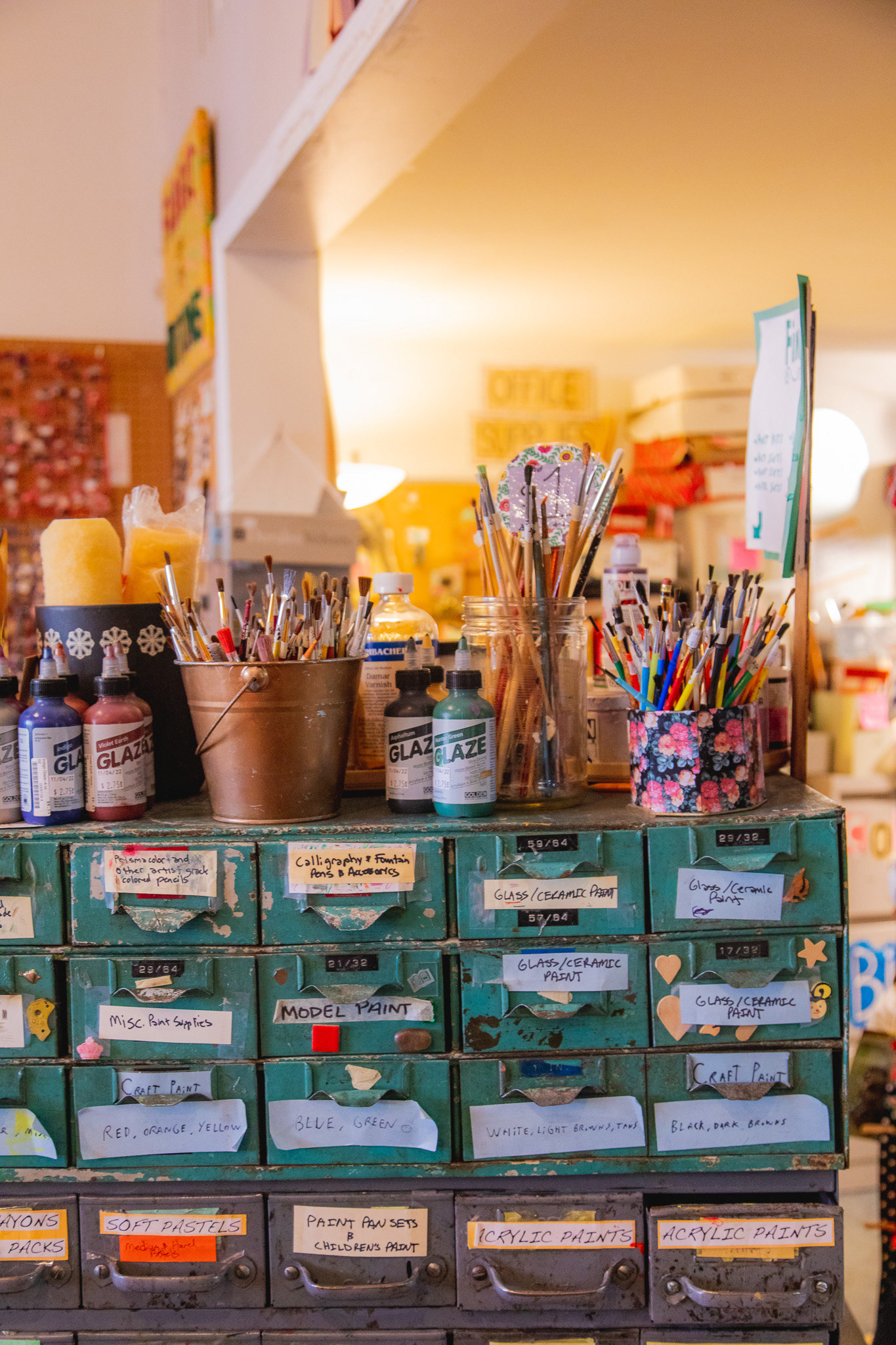 In Procreate, we began experimenting with style, and making some initial decisions about the direction of the symbols. We aimed to preserve the fun and unique qualities of the store, while making the symbols easily recognizable and very versatile.
While making our final refinements, we created many poster iterations to display the symbols. The final solution is a playful and colourful poster, which emphasizes the store's mission, while showing off our final symbols.