Valentine Slab is a typeface inspired by hand-painted signage for Dr. Pierce's Golden Medical Discovery. Pierce's patent medicines gained popularity during the late 1800s when the business was taken over by his son, Valentine.
TIMELINE
   10
 Weeks
​​​​​​​
Our team was given control letters based on the original painted letterforms in the photo which were refined in Adobe Illustrator. From there, we drew each letter by hand, referencing the image, our controls, and some additional vintage inspiration along the way. As this was my first time designing letter forms, I learned a lot in the process and you can see the improvements in proficiency made even in just a few iterations in the photo below of my letter Rs. (Left: Attempt 4, Right: Attempt 1)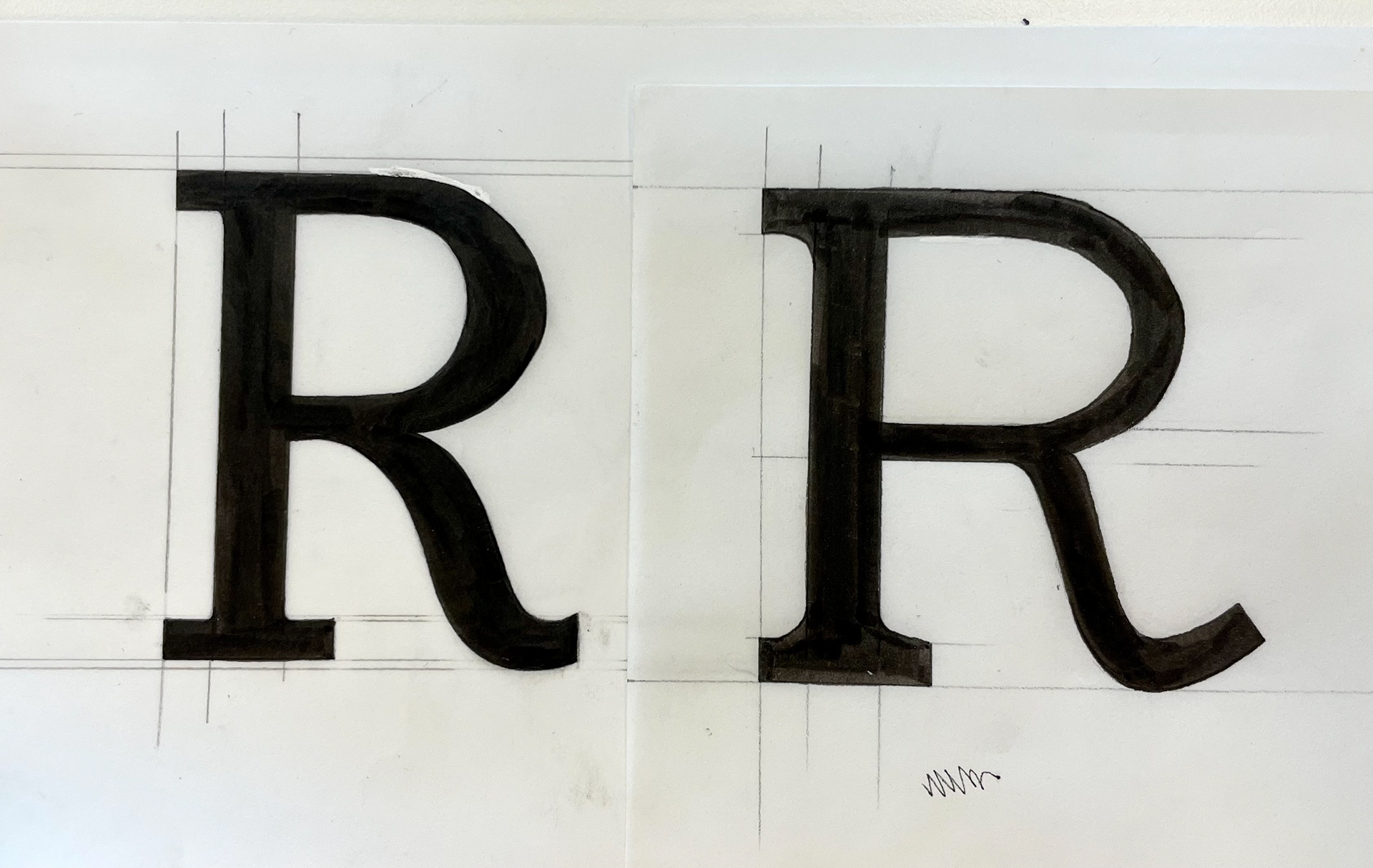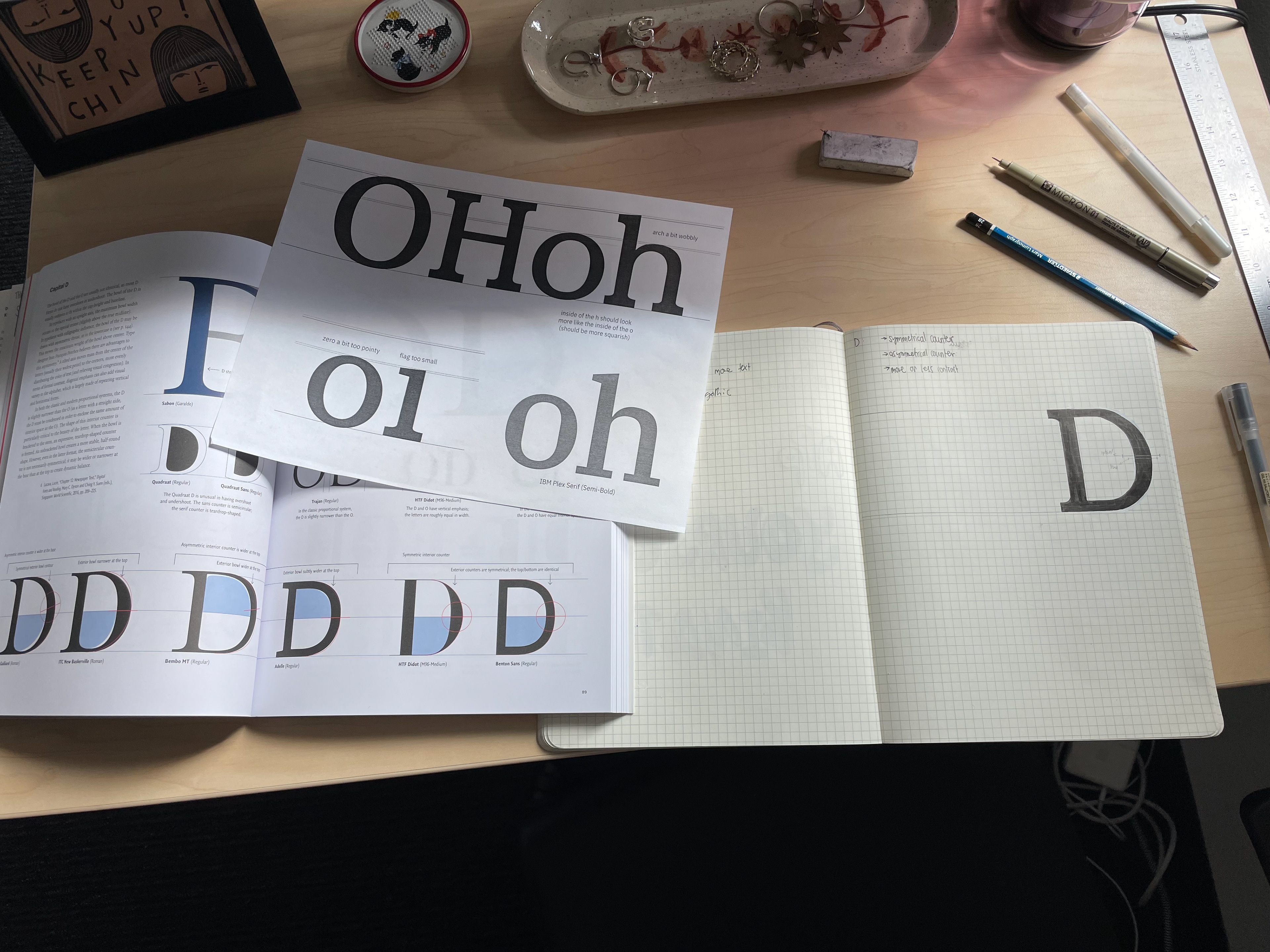 After making refinements to our hand-drawn letters, we began scanning and uploading them. Using Figma we were able to combine all of our work and begin crafting words using the scanned letter. Here, we continued to refine the color, spacing, and overall feel of the type until we were ready to trace in Glyphs.
In the final stages of the project, we designed a type specimen poster to showcase the typeface, and further refine the feelings we wanted it to evoke. We aimed to maintain the charming, vintage feel of the letters, but add a playful and more contemporary twist. Lastly, we changed the title Dr. Pierce and named the typeface after Pierce's son Valentine, decorating the poster with X's and O's and bright friendly colors to match.